1.Click "Hashrate" on home page to enter the miner contract list page.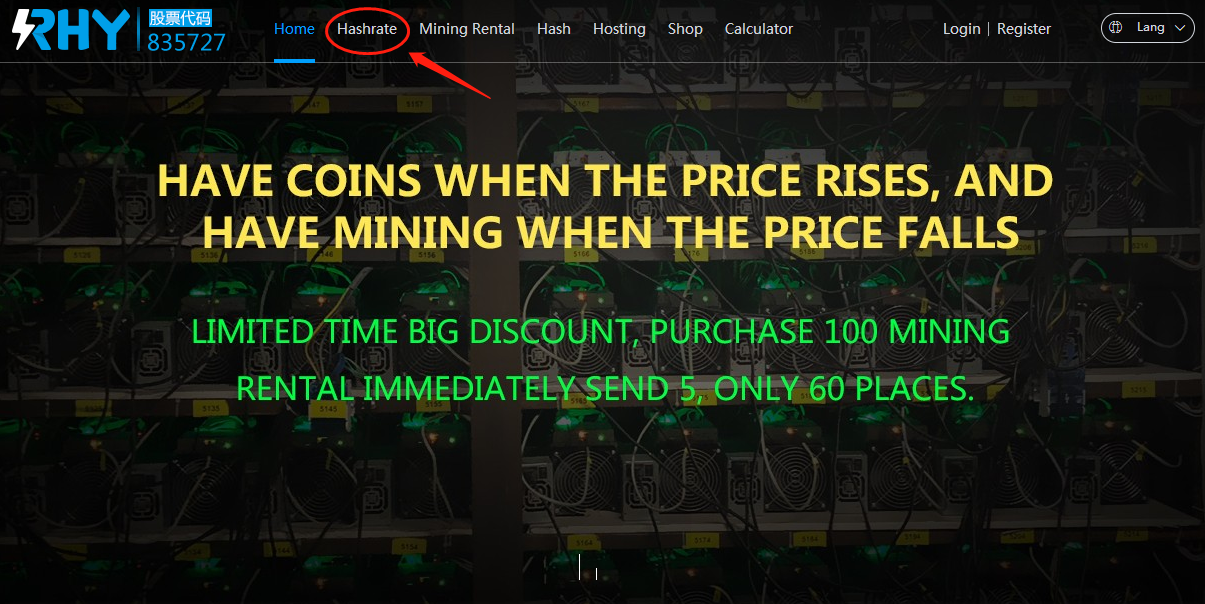 2.Find the corresponding miner contract package, fill in the required "purchase quantity" and tick "I have read and agree: service agreement", and then click "RMB purchase".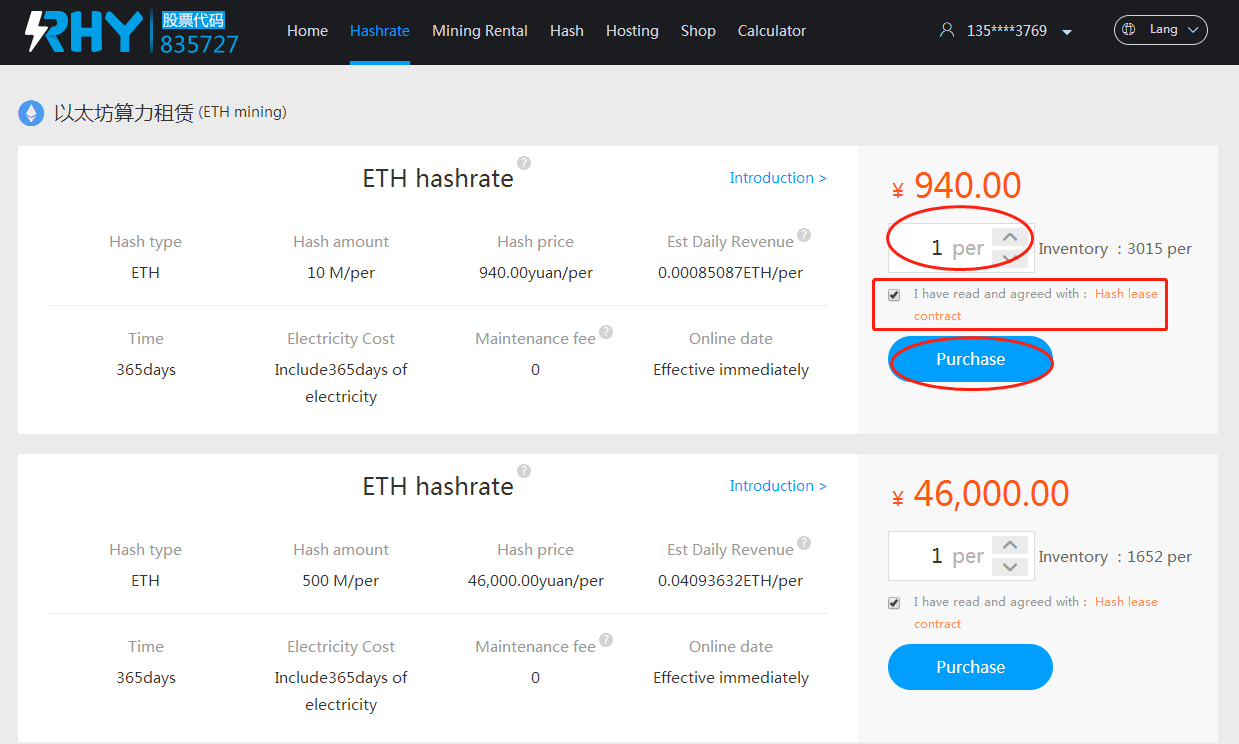 3.Enter the order confirmation page, click finish to place the order, or add customer service WeChat.