1.Click "asset center" to enter the asset center.
2.Click "withdraw coins" to enter the page, select the type of withdraw coins, and then fill in "withdrawal address", "amount of withdraw coins", "payment password" and "mobile verification code", and then click "immediately withdraw coins". The status of withdraw coins can be checked in the record of withdraw coins below.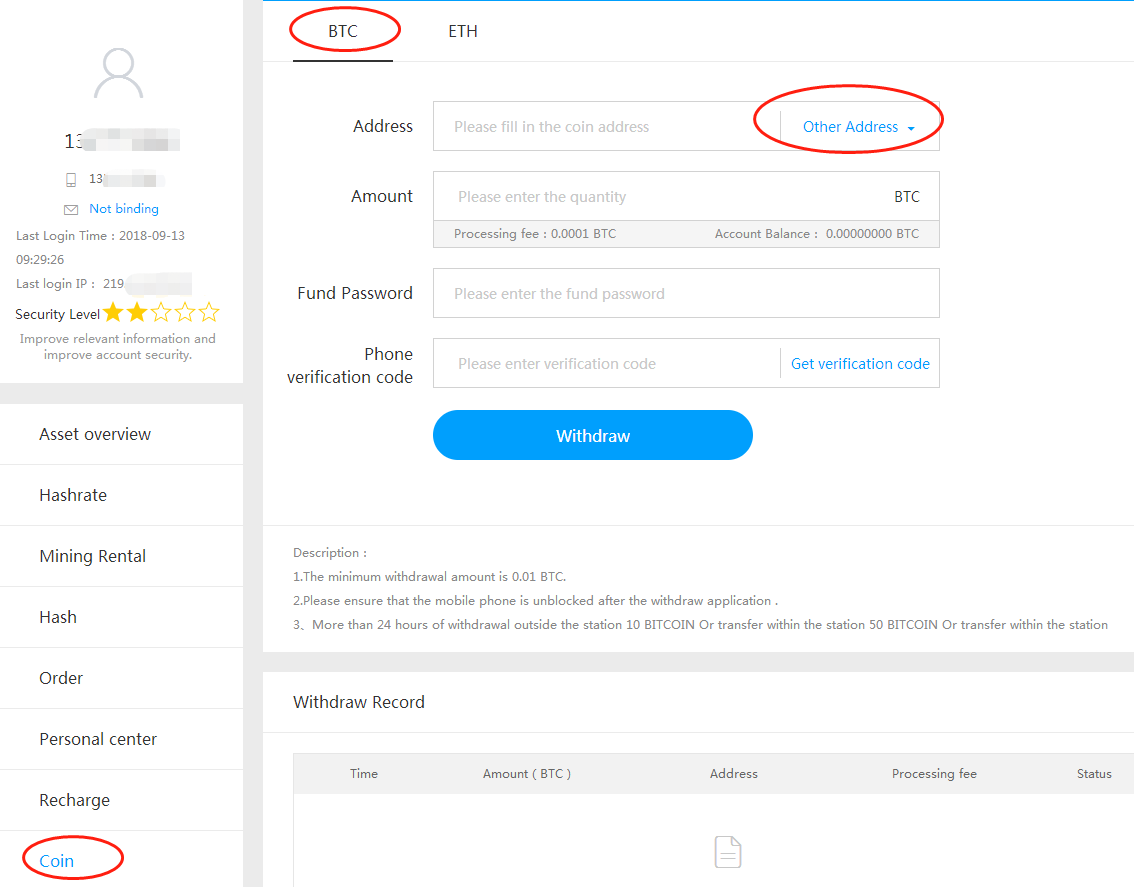 3.Select other addresses and click "address management" to enter the address management page.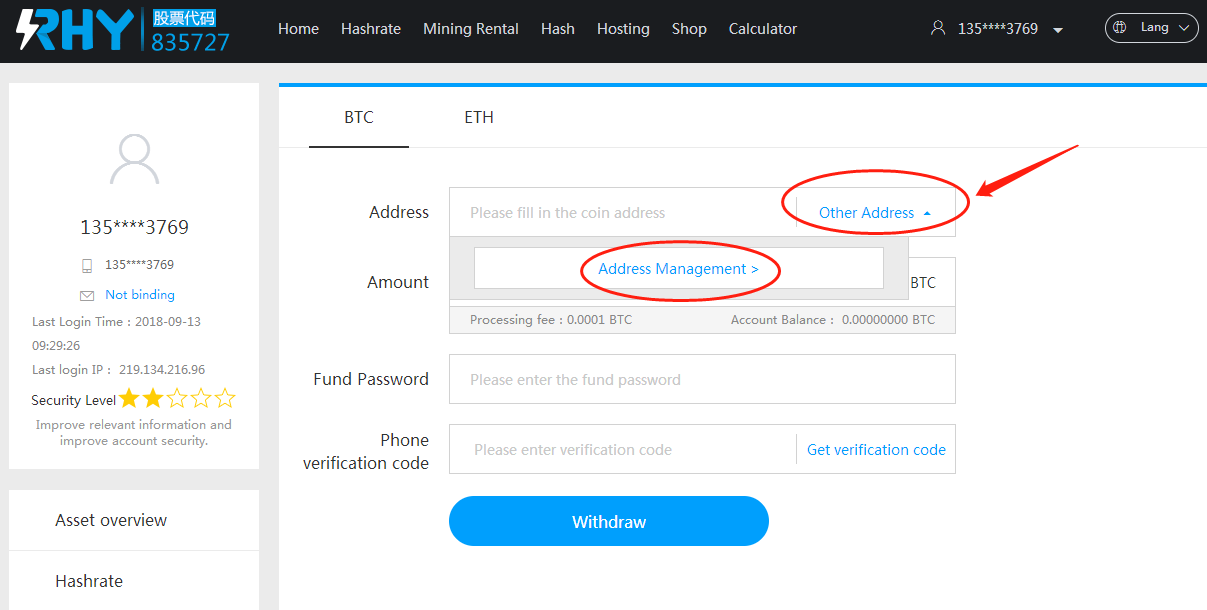 4.Click "add", fill in the address label and wallet address, and then click "add" to save. Each coin type can hold up to 5 records.