1.Move the mouse to the personal information on top right corner, click "personal center" to enter.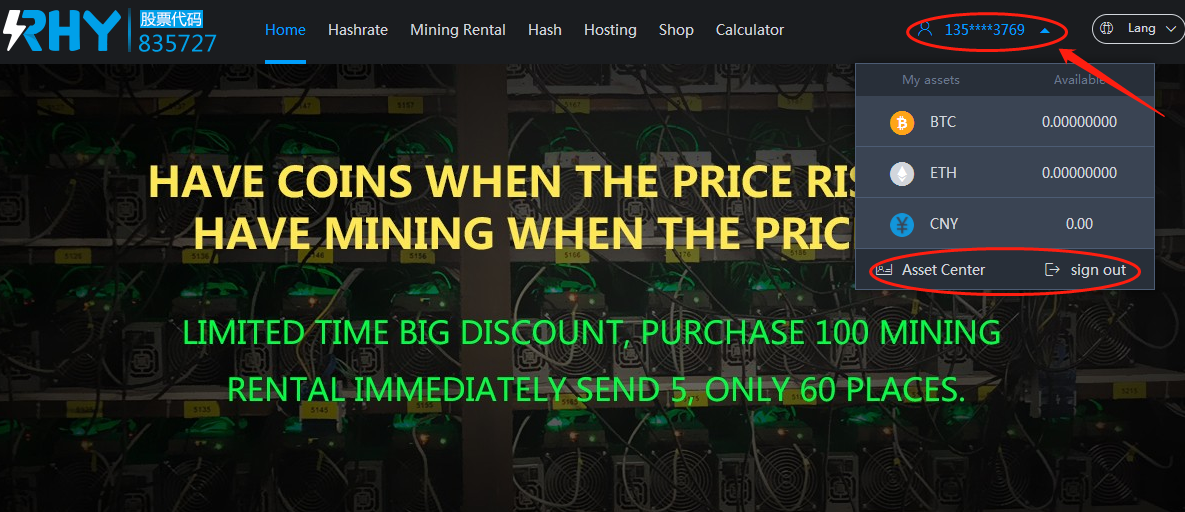 2. Fill in "identity authentication", "email or mobile phone binding" and "payment password setting" successively, and improve personal information to enhance account security protection.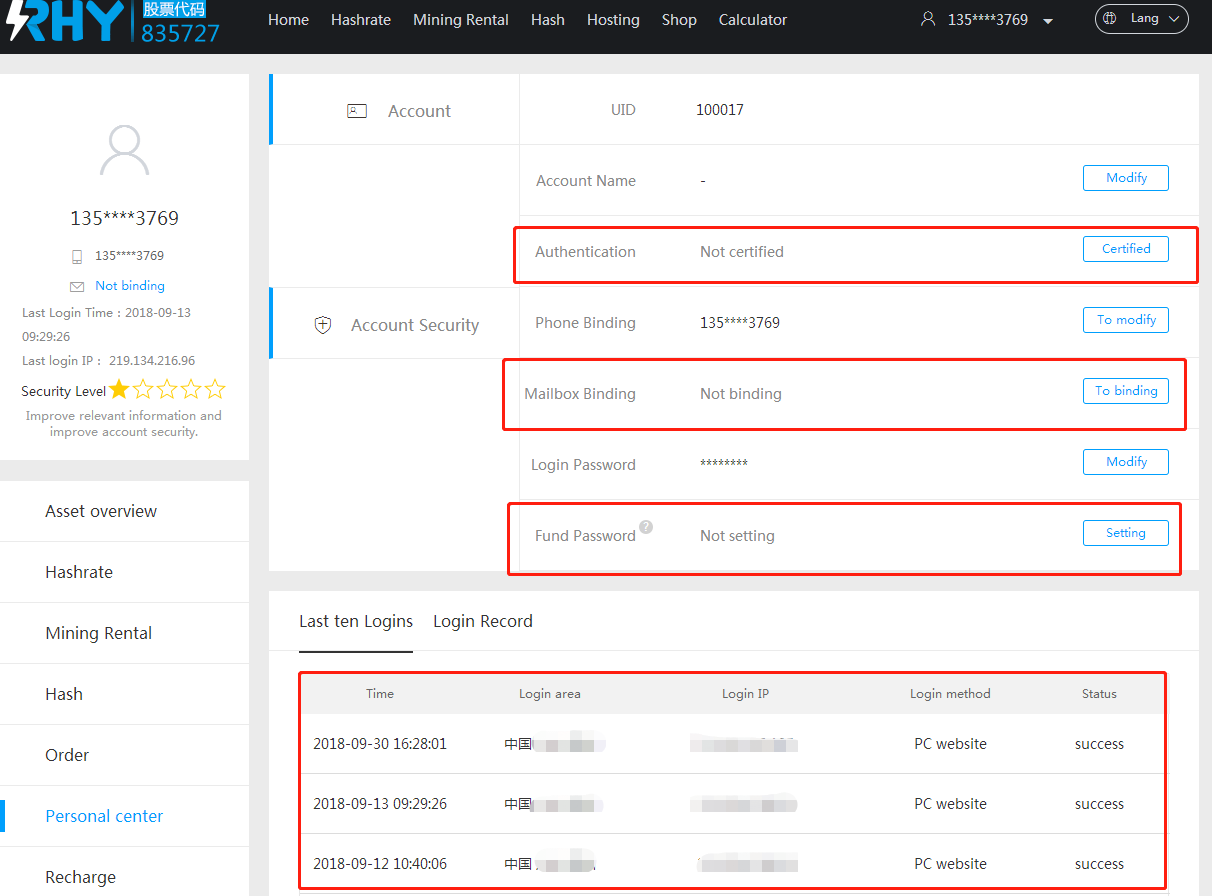 3.Complete the account security settings as soon as possible, and be careful not to log in RHY cloud computing power under the state of insecure network such as virus and phishing website. RHY hashrate will not be responsible for the loss due to account thef.