1.Log in www.rhy.com, find the "registration" option in the front page, and click "register" to enter.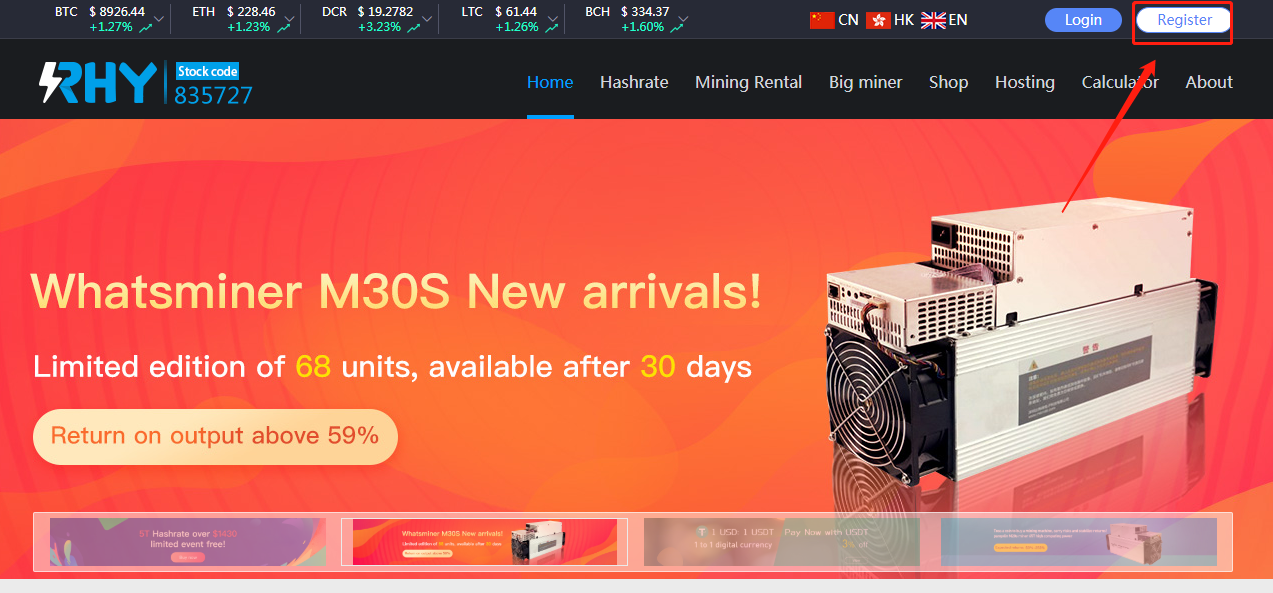 2.Click the "mobile registration" option to enter the mobile registration page.
3.Please select your country or region.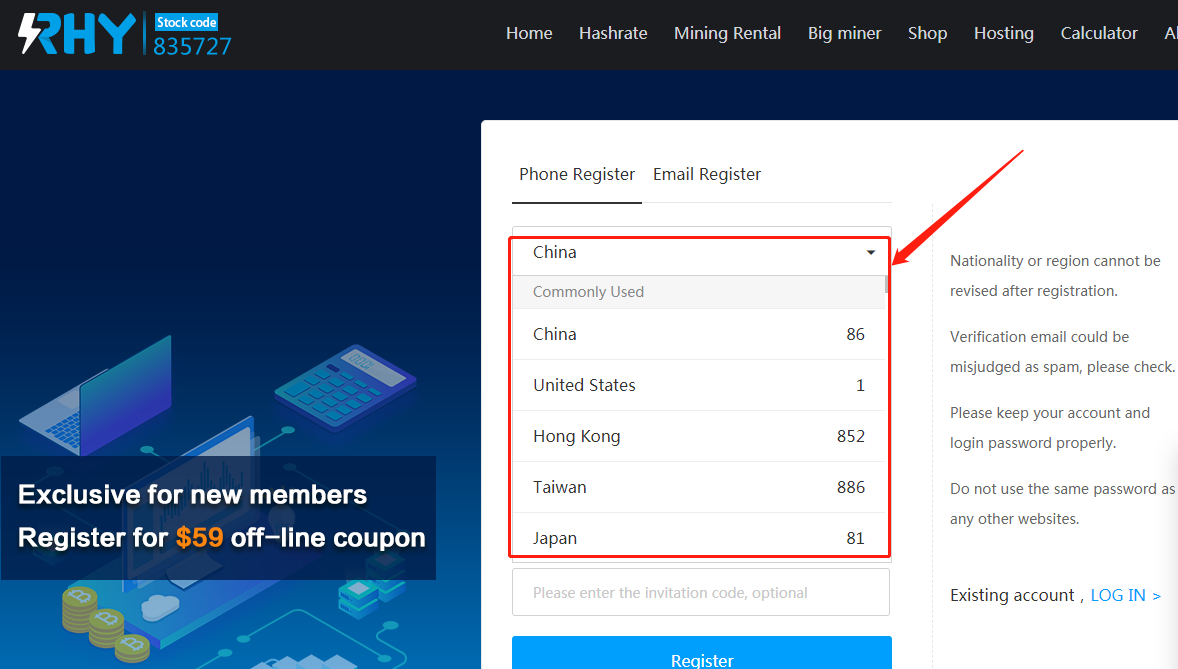 4.Fill in your mobile phone number, mobile phone information verification code and account password in turn, and then click register. (registration means that you have agreed to the RHY user agreement)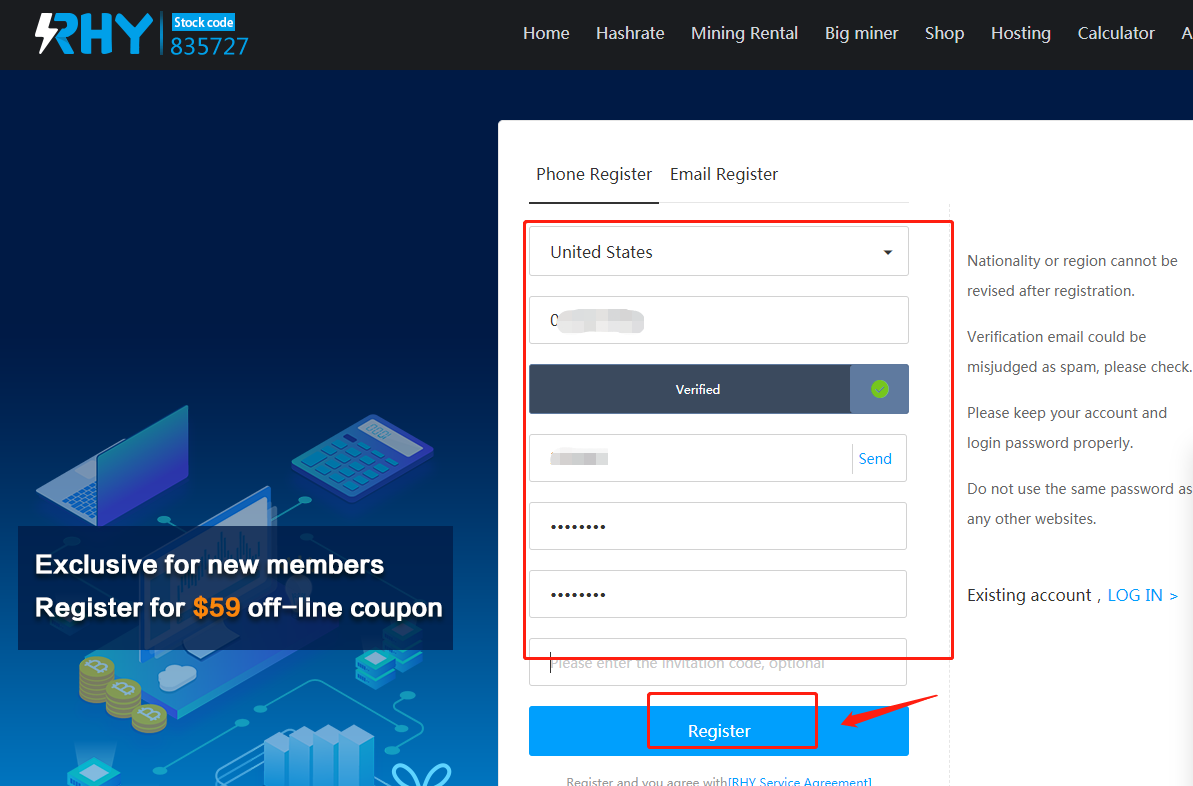 5.Congratulations! You have completed the mobile phone registration. Please go back to the login page and start the login experience of RHY .