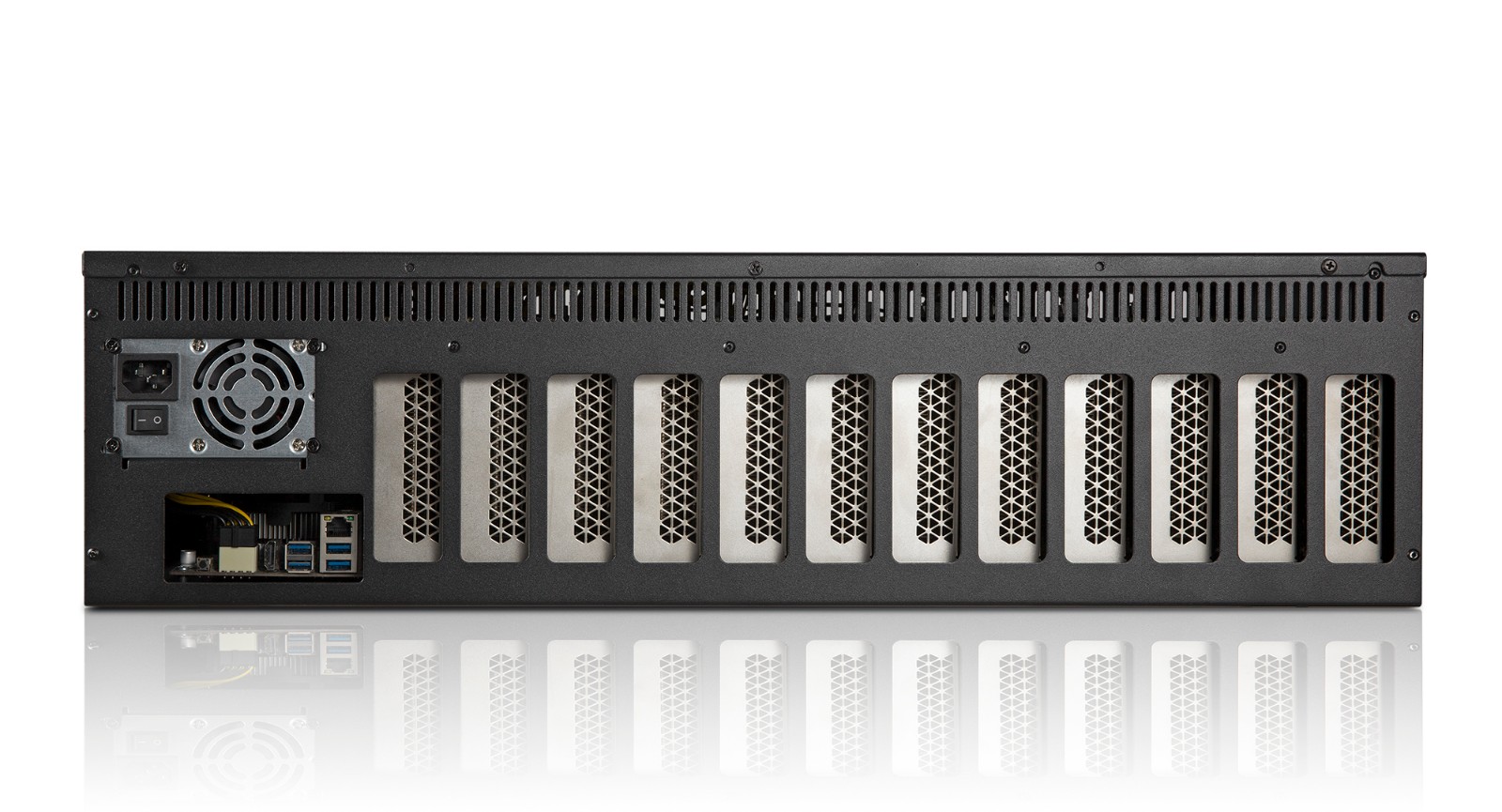 372M Graphics card miner(10 shared shares)No management fee
One ETH Graphics card miner(372M),divided into 10 shares, each 463 dollar
Remaining
0 M
Estimated return
0.00184795 ETH/37.2M
Electricity Cost
0.052 USD/kwh
BUG
- +
37.2M
37.2M purchase
372M Graphics card miner(10 shared shares)No management fee
Graphics card: AMD RX574 graphics card total 12 cards
Rated calculation power: the whole machine calculation power 372MH/s (+-5%)

Calculated power consumption: 2200W (+-10%)

CPU: Intel 3930 CPU

Memory: 4GB DDR3

Hard disk: 60G SSD

Interface: 2*USB 2.0, 1*1000M RJ45

Rated voltage: 11.6~12.6V

Working temperature: 0~40 degrees Celsius

Working humidity: 5% RH~95% RH non-condensing

OS: Windows 10

Outer box size: 680mm (L) * 380mm (W) * 178mm (H)

Precautions:
1. The chassis is deformed or the heat sink is off. Please do not apply power and contact the after-sales service.
2. You cannot use two power supplies with the same power board.

When the mining machine shares the purchase and when it will generate income?

After the successful mining of the mining machine, the mining revenue will be generated on the same day.。
How is the income from mining machine sharing calculated??

A standard RHY mining machine is shared37.2M,Computational gains through PPS (Pay Per Share)Mode settlement. Deducting electricity bill based on real-time price at the time of settlement of income
What are the fees for deducting the revenue from mining machine sharing and what are the payment models?

When calculating the daily income, you need to deduct the electricity and management fees. There are two payment modes for the electricity fee: 1. Pay the RMB balance of the account, 2. Pay in cash. You can modify the payment method in the personal center - my cloud computing power.
How is the cryptocurrency price determined when the mining machine shares the electricity bill?

At the time of settlement of the proceeds every day, according to the trading platform(the default use of fire coins), the price is automatically settled at around 8:00 am Beijing time.If the default platform has technical or network problems, RHY has the right to change the trading platform without further notice.
What is the operating period of the mining machine sharing?

If the mining machine shares the actual income for 10 consecutive days and the account RMB balance is insufficient to deduct the electricity fee, the contract is terminated.
How to extract revenue?

When your mining machine shares the actual output of the cryptocurrency ≥ 0.1, you can add your personal encrypted wallet address in the background,enter the quantity you want to extract, click on the application to withdraw the currency, you can extract the cryptocurrency you need to Your private wallet address.This address can be a cryptographic currency address for anyone anywhere in the world. RHY is only responsible for your application and will not verify the identity of the cryptocurrency address.You will be responsible for the handling of the coin transfer and will be deducted from your withdrawal amount.
What should I do if I have problems with the mining and mining mining??

You can directly contact our customer service WeChat during working hours to give us your questions, our customer service staff will reply you in the first time.