Cloud machine BTC- 47T
Creative
Crowdfunding
Ship
Choose a package:
Package A
Package B
Package C
Package D
$1,492.54
(Cloud machine-47T*1, gift home mining silencer*1)
$4,406.54
(Cloud machine-47T*3, gift home mining silencer*3)
$7,320.54
(Cloud machine-47T*5, gift home mining silencer*5)
$14,712.15
(Cloud machine-47T*10, gift home mining silencer*10)
Sold out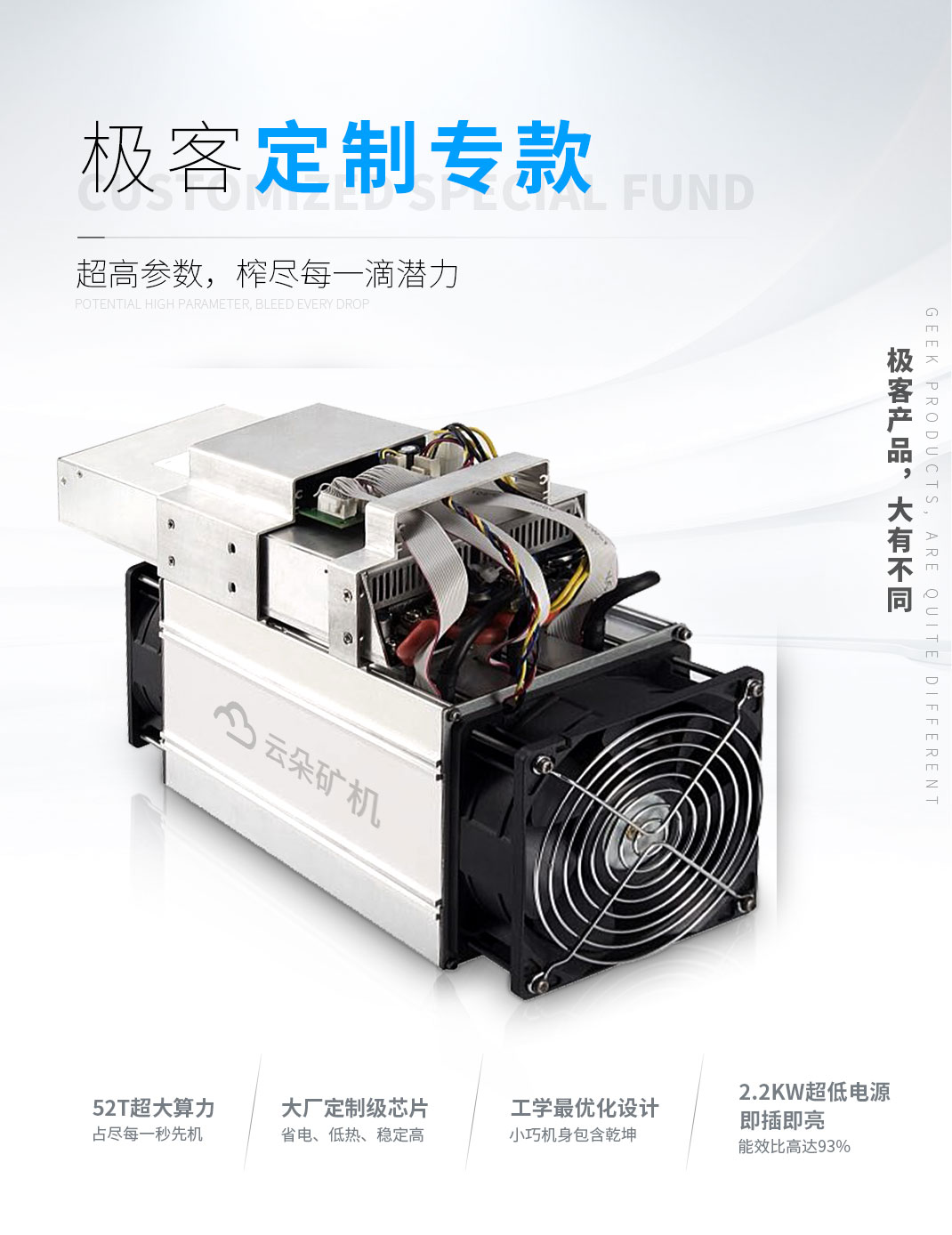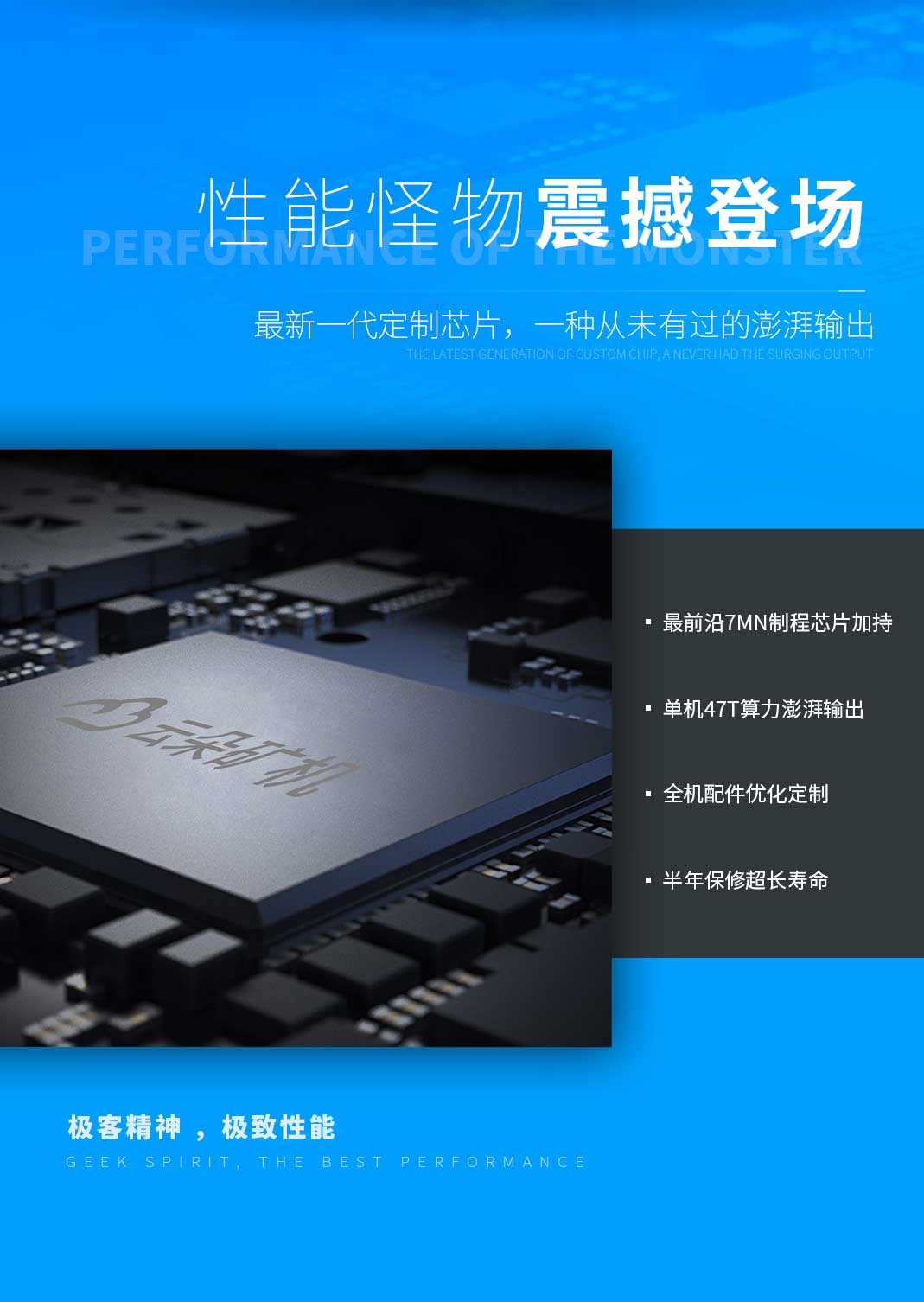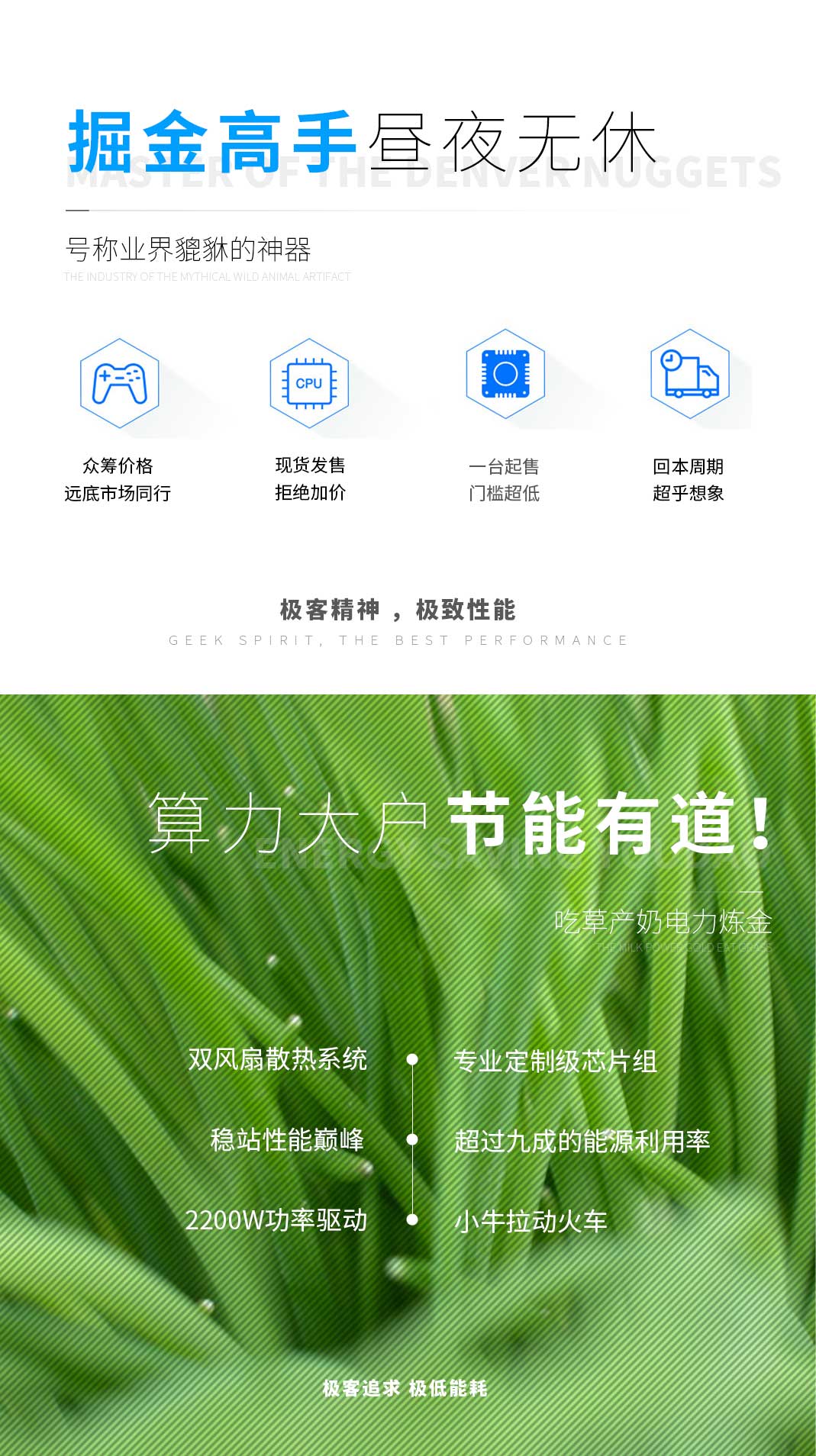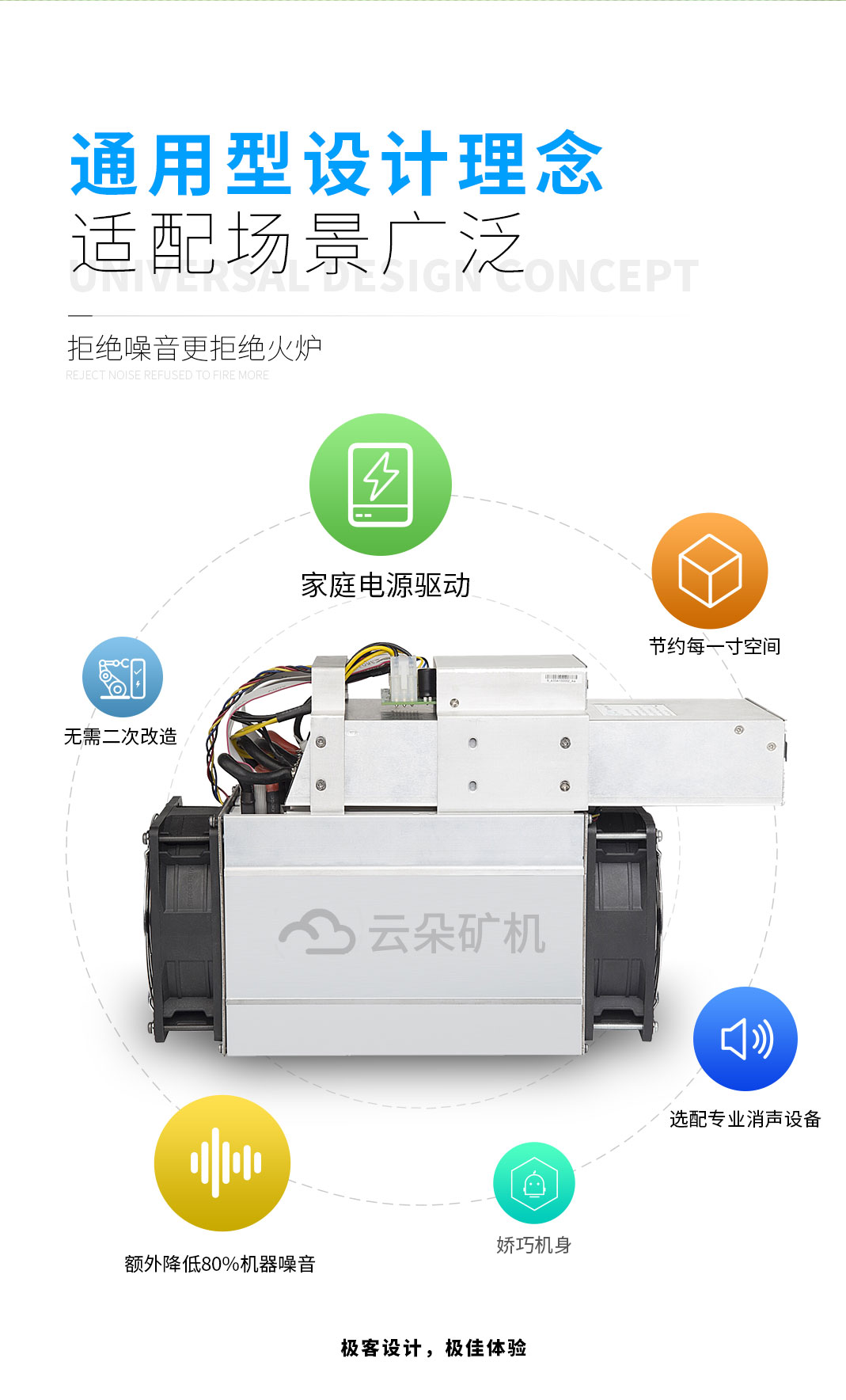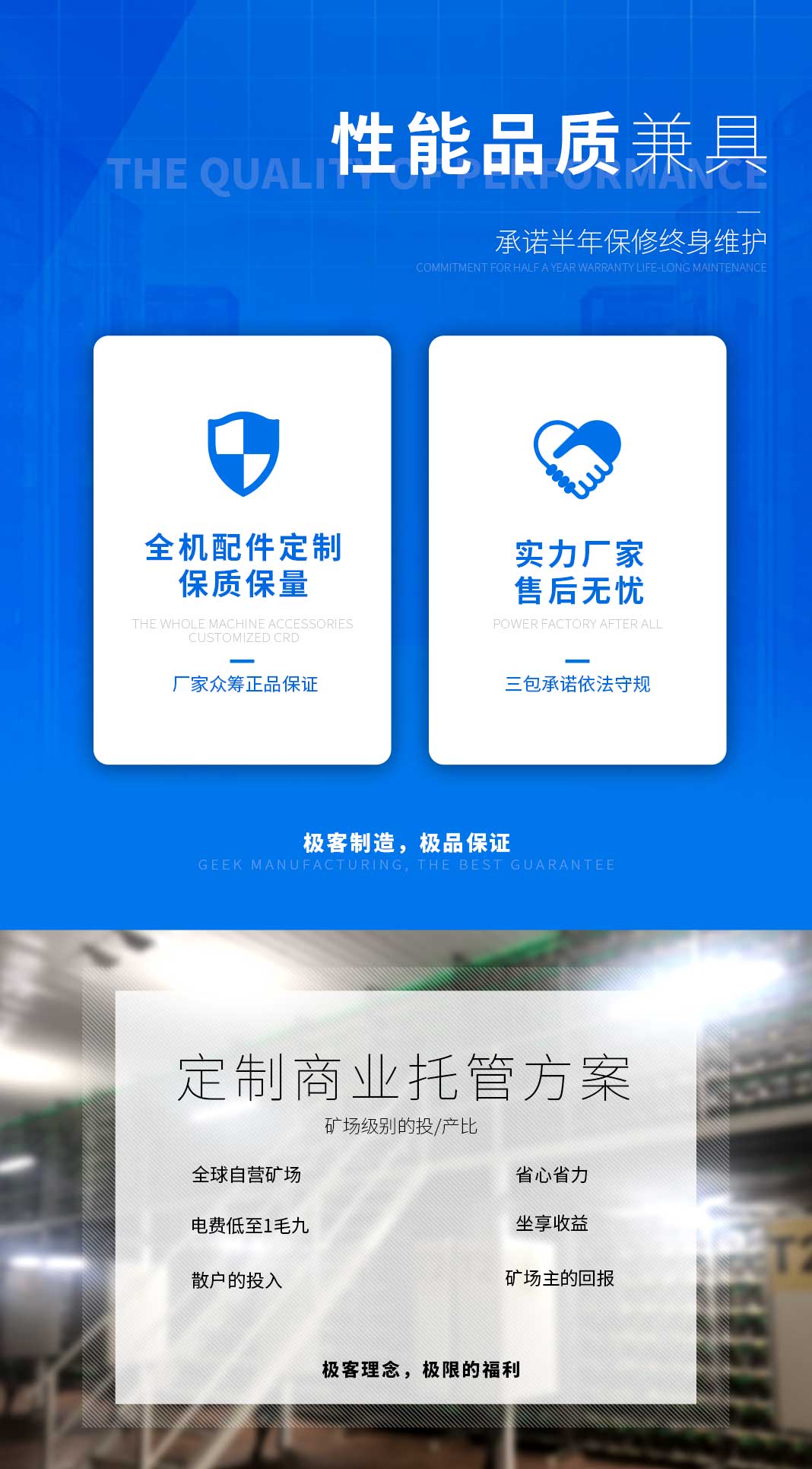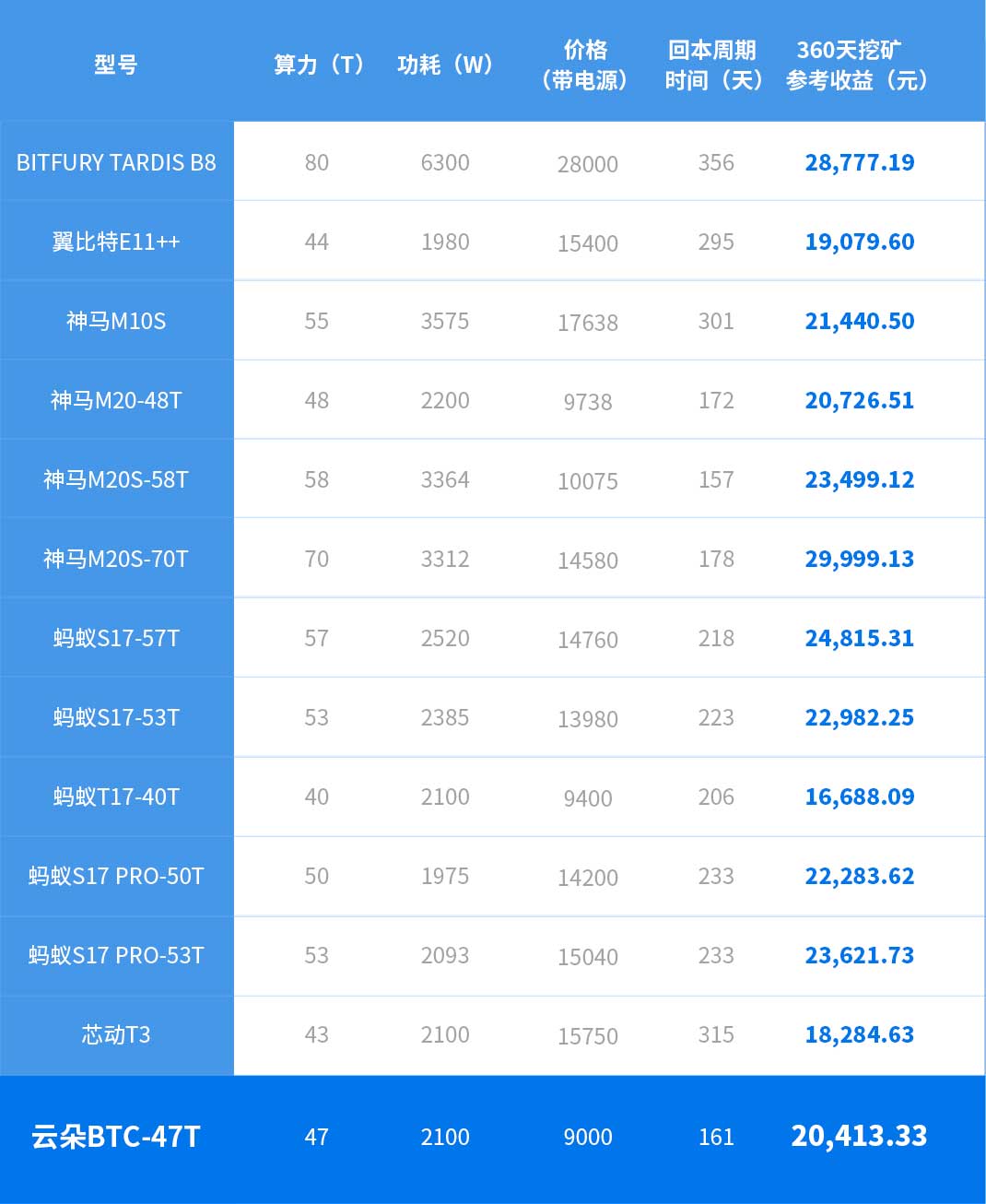 Hashrate:47T±9%
Mining machine size (Length*Width*Height, w/o package):390mm*220mm*130mm
Wall power consumption:2100W±10%
Net weight:8.2kg
Operation temperature:0℃-40℃
Operation temperature:Ethernet
Indoor noise:76dB
Power supply AC input voltage:AC 220-240V,50/60Hz
Power Efficiency:93%
Precautions:
1.If the chassis is deformed or the heat sink is off,please do not power on,contact after-sales service
2.Cannot use two power supplise with the same power board
Crowdfunding failed, full refund, give RHY platform 300-500 yuan cash deduction coupon (see the asset center coupon use conditions for details).

Delivery time: After crowdfunding success, delivery after 60 days.

Products support SF (default air transport), Debon logistics, Debon Express, Shunda air distribution, freight to pay, please consult the logistics service provider for specific fees.

There are four product packages, and value-added services are freely chosen by customers.

This product contains power supply, which has been debugged and ready to run before leaving the factory. It can be operated as long as the power is turned on and the network is connected.


The platform party reserves the right of final interpretation.

The project does not support the following conditions, which will invalidate the warranty:
1. The mining machine itself is disassembled and the components are replaced privately.
2. Damage caused by lightning strikes, voltage surges, inferior power supplies, etc.

3. Ingress of water, damage to the board and components due to moisture and corrosion.

4. The board has burnt marks or the chip is burnt.

5. Overclocking.

6. Private use of other mining machine manufacturers batch monitoring tools, silencers, IP search tools lead to machine damage or scrap; will not accept warranty replacement.
Pre-output analysis comparison
Mining type
Hashrate
Electricity Cost
Power
Electricity fee/day
Gross income/day ?

The currency used for this revenue calculation comes from the huobi.com data and is updated every ten minutes.

Net income/day ?

The currency used for this revenue calculation comes from the huobi.com data and is updated every ten minutes.

Electricity cost ratio
Shutdown currency price ?

The shutdown price refers to the price of the miner's miner that is not enough to pay for the electricity cost of mining. It can also be understood as the mining cost price of a certain coin.

Current currency price ?

The currency used for this revenue calculation comes from the huobi.com data and is updated every ten minutes.

Back to the number of days
Cloud machine BTC- 47T
47 X 1TH
$0.036
2.1 X 1KW
$1.791
$4.173
$2.382
$4,196.843
$9,777.579
627
Cloud machine BTC- 47T
47 X 1TH
$0.050
2.1 X 1KW
$2.507
$4.173
$1.665
$5,875.580
$9,777.579
897
Cloud machine BTC- 47T
47 X 1TH
$0.057
2.1 X 1KW
$2.866
$4.173
$1.307
$6,714.949
$9,777.579
1142