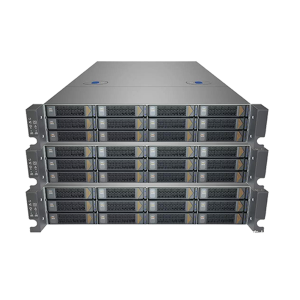 IPFS effectively stores computing power
Est Daily Revenue
0.08784551 FIL/per
1. Product description:
1. The effective storage computing power of IPFS refers to the storage space that has been filled with data and can be mined at full load and the set of supporting verification mining machines after accessing the IPFS network. It is a kind of mining behavior that obtains Fil rewards by storing effective data for users. The mining income is based on the daily average income published by the open and transparent Filscout.io website.
2. Filecoin is a decentralized distributed storage network and the only incentive layer of the IPFS protocol, aiming to build a decentralized storage trading market. The Filecoin consensus mechanism adopts (copy proof + time and space proof + expected consensus), and Fil is a token for miners to contribute their idle storage space to obtain rewards.
3. Mining income will be automatically transferred to the user's CCcoin wallet balance in the form of T+1. After the management fee is deducted from the daily income, 25% of it is released immediately, and the remaining 75% is released linearly in a 180-day cycle.
2. Expense description:
1. The effective storage computing power fee refers to the equipment usage fee that is full of data, including a set of cluster servers such as Miner, Work, Storage, and Post, which can produce Fil.
2. Management fees include custody fees, bandwidth fees, electricity fees, operation and maintenance fees, and fees for using mining pool systems during the service period.
3. Note: After placing an order and paying successfully, the order cannot be cancelled and refunded.
3. Termination of the contract
1. The validity period of this time-sharing computing power product will generate income from the day it is purchased and put into operation. The validity period is 360 days, and it will be automatically released when it expires.
2. When the mine cannot continue to operate due to force majeure such as laws and regulations, government policies, wars, earthquakes, fires, and power failures, the contract will be terminated early and Nebulas Mining shall not be liable for compensation.
Four, risk warning
1. Mining output is affected by various factors such as mining machines, mines, mining pools, network-wide computing power, difficulty, and so on. The fluctuation of income is normal. The value of the FIL produced by the mining machines and computing power products sold by Nebula Mining is naturally priced by transactions in the global market. The purchase of this mining machine and computing power products will be regarded as the user's recognition and understanding of the FIL and other digital assets themselves Investment risks and derivative risks. It is recommended that users decide the purchase quantity and investment amount according to their own risk tolerance.
2. Nebula Mining is not responsible for the losses caused by the following uncontrollable risks: objective events that cannot be foreseen, unavoidable, or insurmountable, including natural disasters such as floods, volcanic eruptions, earthquakes, landslides, fires, and those that have been assessed by government departments as rare in a century or above Storms and severe weather, government actions and government directives, city-level grid power supply accidents, and social abnormal events such as wars, strikes, turmoil and other normal business risks.
3. The final interpretation right of the mining machines and computing power products sold by Nebulas Mining belongs to Nebulas Mining.
Hashrate
Est Daily Revenue

Refer to Filscout.io daily average output

0.08784551 FIL/per

(≈ 3.19 $/days)
Static rate of return

Static rate of return: ((price in currency * amount of currency produced * lease period)-lease expense) / lease expense

24%

Current rate of return: ((Current currency price * Current currency production * Lease period)-Lease cost) / Lease cost

to 640%

Current rate of return: ((Highest currency price * current currency production * lease period)-lease expense) / lease expense
Hash type
Time

360days
Maintenance fee

Includes custody fee, bandwidth fee, electricity fee, operation and maintenance and mining pool system usage fees during the service period

20%
Online date

3days
Every one

1TiB